Directions
We visited the Cantina Marco Canneddu, producer of Cannonau di Sardegna born from the vines on the hills of Mamoiada, in the heart of Barbagia. An area of ​​great interest and with excellent characteristics for quality wine production. The soil is of disintegrating granitic origin, perfect for the breeding of the Cannonau vine that is often vinified in purity to give a wine of great character.
Young but with a great experience behind him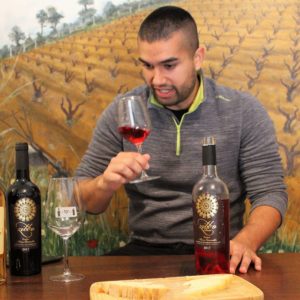 The Cantina Marco Canneddu is among the youngest wineries in Sardinia. Although the owner of the winery is young, his skills come from his studies, his passion and traditions that originate from his grandfather Zibbo passing through Tonino, the father who follows him with his experience and wisdom.
The wine production of Cantina Marco Canneddu
The climate of the Mamoiada hills, thanks to the important thermal excursions of the fortunate territory, allows the breeding of the Cannonau vine with biological techniques.
The trees enjoy excellent health: the particular exposure to the sun and the winds that caress the hills keep the air healthy.
The processes are completely manual, the plowing of the narrow rows of vines, with an average age between sixty and eighty years, with a maximum yield of 40 q / Ha, is carried out with oxen.
Zibbo the Cannonau in purity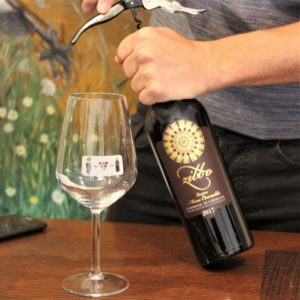 From all this comes Zibbo, Cannonau in purity by Marco Canneddu. Zibbo was the nickname of Boelle Canneddu, Marco's grandfather and Tonino's father: three generations with a passion for the vineyard.
The vinification is done with maceration in contact with the skins for 20 days. Fulling by hand and spontaneous alcoholic fermentation with indigenous yeasts.
The aging takes place for 10 months in exhausted oak barrels that give us a biological Cannonau with an intense ruby ​​red color, with a rich, balsamic scent of spices and liquorice. On the palate it is creamy, full, with pleasant tannins and a very long finish.
Marco Canneddu recommends the pairing the Cannonau di Sardegna Zibbo with first courses with meat sauces, roasts, grilled fish soups with spicy peaks, aged cheeses and semi-seasoned. The tasting temperature must be around 16 ° C.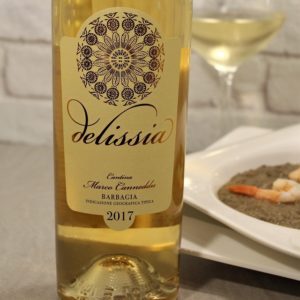 Delissia from the rare Granazza native vine
This vine of great interest is uncommon and is becoming increasingly known by enthusiasts.
In addition to the pure Zibbo biological Cannonau we want to present Delissia. This is a special product with limited circulation. We are talking about Delissia, the white of Cantina Canneddu produced with the Granazza native vine. A few bottles of particular interest, individually curated by Marco Canneddu and which offers a very interesting wine at the tasting.
Delissia is a fresh, dry wine with lively aromas and strong acidity: it macerates on the skins for a few hours and after a soft pressing it stabilizes in steel for about 7 months before being bottled.